WELCOME!
Here you will be find out more info about Polka Patrick's Accordions and other info about accordions.
Hi, I'm Polka Patrick, I play an Accordiana 4/5 reed accordion. Accordiana's were made by Excelsior. I also have an Acme & a carrelli accordion.
My top five favorite accordion companies are:
Excelsior
Sonola
Baldoni
Iorio
Petosa
My Top five accordion polkas/obereks are:
Champagne Polka
Accordions on fire
Slippery fingers Oberek
Clarinet Polka
Concertina Polka
Below is a picture of me playing my Accordiana with the Jimmy Sturr Orch.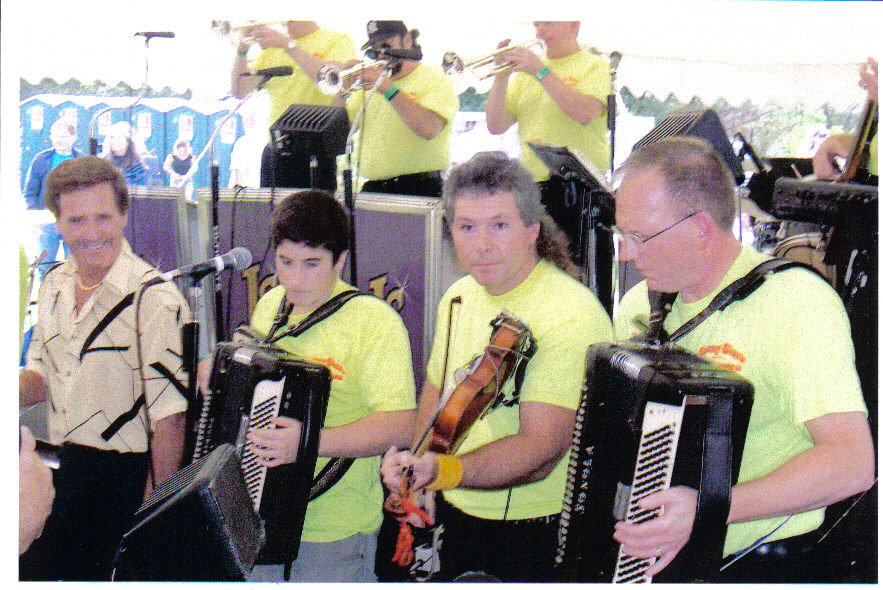 Here are some links to some of my favorite Accordionists.
FOR SALE!
(1) Acme Accordion BLACK. 18.5'' keyboard. Mussette 3/5 reeds.
(1) Carrelli Accordion Blue 17" keyboard. Dry. 120 bass